"The center provides extensive opportunities to receive education in line with international standards," Gevorg Badalyan
May 17, 2022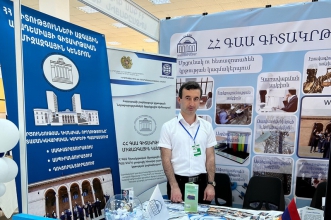 Gevorg Badalyan is a 1st-year Master's student of the Department of Management at the International Scientific-Educational Center of NAS RA.

Gevorg invites all the future managers to apply for ISEC Master's program as students here have the opportunity to consolidate knowledge they have gained through the overall course, get relevant internships in leading public and private institutions of the field.

"The Center's international cooperation with more than 50 foreign universities provides extensive opportunities for students to receive education in line with international standards," states Gevorg.


Public Relations and Career Department of ISEC NAS RA