Department of Library and Information Sources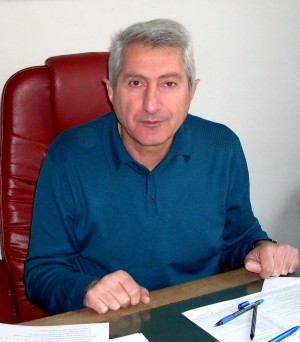 Head of Department
Tigran Karo Zargaryan
PhD in Technical Sciences

The department of "Library Information Sources" of the International Scientific and Educational Center of the National Academy of Sciences of the Republic of Armenia was founded in 2009 within the framework of EU 145021 – Tempus–2008UK-JPCR international project. The establishment of the department was conditioned by the necessity of preparing highly qualified staff in the area of digital library project.
The students having completed this Master Study program are ready to work in the areas of library administration, public and technical services, information and bibliography, as well as in public, school, academic and special libraries.

---
Department Objectives:

To train MA degree high-quality specialists with specialization "Library Information Sources",
To work out modern methods for staff training,
To carry out scientific, educational-methodological and scientific-pedagogical research in the area of digital library project and construction,
To train academic staff,
To promote the international scientific and educational cooperation in the professional area,
To improve the learning content, develop and publish textbooks, educational-methodological handbooks and guidebooks.
Academic courses in the department are delivered by the highly qualified specialists in the areas of education, computer science, information technologies.

---
Specialization - Library and Information Sources

---
Research Works

The faculty actively participates in various international conferences, introducing to the wide scientific community their research results and analyses. The faculty has published scholarly articles on the problems of the long-term preservation of materials through digitization, the Copyright norms and provisions revision in the digital era, has participated in methodological discussions aimed at the formation of distance learning environment.

---
The Faculty

| | |
| --- | --- |
| Tigran Zargaryan | PhD in Technical Sciences |
| Nune Aghoyan | Mathematician-programmer, lecturer |
| Amatuni Virabyan | Doctor of Historical Sciences |
| Robert Tadevosyan | PhD in Technical Sciences |
| Gohar Petrosyan | PhD in Physical and Mathematical Sciences, Associate professor |
| Ruzanna Kerobyan | Engineer system-technician, lecturer |
| Simon Babayan | PhD in Jurisprudence |
| Armen Sargsyan | PhD in Economic Sciences |
| Aram Simonyan | PhD in Economic Sciences |
| Lida Harutyunyan | PhD in Philological Sciences |
---
Tel: (+374 10) 524750

E-mail: tigran@flib.sci.am