Neurophysiology and Toxinology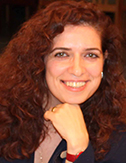 Department Head
Naira Martin Avagyan
Doctor of Biological Sciences

The Department of "Neurophysiology and Toxinology" of the International Scientific and Educational Center of the RA National Academy of Sciences was founded in 2013 in the Institute of Physiology named after Academician L. A. Orbeli. The establishment of the department aims at preparing young and promising specialists in the area of Physiology by promoting its development as a science. The Department Master students are involved in research activities of the Institute of Physiology in the areas of central nervous system physiology, vegetative nervous system physiology, CNS functions compensation physiology, nervous-endocrine correlation, sensory movement integration, smooth muscle physiology, human psychophysiology, mathematical modeling of nervous system functions, purification and standardization of physiologically active substances, integrative biology as well as students are engaged in laboratory research activities.

---
Department Objectives:
To create favorable conditions for a full and comprehensive training of students.

To provide students with modern professional literature, to carry out practical work in well-equipped laboratories.

To create proper conditions for the student-centered effective learning system.

To involve students in research activities carried out in various areas of Neurophysiology, including different sections of the brain, musculoskeletal system, psychophysiology of thermoregulation system analyzers, autonomic and other somatic systems, as well as that of physiologically active substances, toxicology and pith.

To carry out methodological and research activities.

To involve foreign lecturers in the learning process.

To provide consistency in education, research and innovation processes.

To improve the content and organizational components of teaching and research practices.
---
Specialization: Neurophysiology and Toxinology

---
Research Works:

The Faculty is staffed by famous scientists of the Institute of Physiology named after Academician L. A. Orbeli with extensive experience in research and teaching, whose research works are published in the best scientific journals of the world.
The Faculty regularly participates in various international conferences. Many scholarly monographs and textbooks have been published by the Department.
The Department has also organized a "Journal Club", where students present, analyze and discuss articles dedicated to contemporary issues existing in various areas of Natural Sciences. It is open to public for the Institute of Physiology and the Department as well as that of medical-oriented education institutions.
The Department is involved in TEMPUS Project on «Distance Learning: Development Methods in the Transcaucasian Region» as a result a Distance Learning center will have been founded by the start of 2016/2017 academic year.

---
The Faculty


| | |
| --- | --- |
| Naira Ayvazyan | Doctor of Biological Sciences |
| Armen Voskanyan | PhD in Biological Sciences |
| Narine Tadevosyan | PhD in Biological Sciences |
| Lilia Hambardzumyan | PhD in Biological Sciences |
| Rafik Harutyunyan | Doctor of Biological Sciences |
| Naira Zakaryan | PhD in Biological Sciences |
| Zubeida Avetisyan | PhD in Biological Sciences |
| Susanna Baghdasaryan | Doctor of Biological Sciences |
| Michael Poghosyan | PhD in Biological Sciences |
| Hasmik Tadevosyan | PhD in Biological Sciences |
| Naira Hunanyan | PhD in Biological Sciences |
| Zaruhi Karabekyan | PhD in Biological Sciences |
| Armine Savayan | PhD in Biological Sciences |
| Vergine Chavushyan-Papyan | Doctor of Biological Sciences |
| Harutyun Stepanyan | PhD in Biological Sciences |
| Gayane Kirakosyan | PhD in Biological Sciences |
| Elmira Avetisyan | PhD in Biological Sciences |
| Hovhannes Mkrtchyan | Doctor of Biological Sciences, Professor |
---
Tel: (+374 10) 27 22 47; 22 17 54

E-mail: physiol@neuroscience.am