Scientific Secretary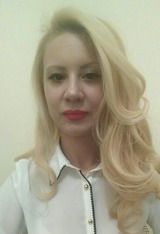 Scientific Secretary
Mary Sargsyan
PhD in Philology, Associate Professor
Tel.: 010-568183-180
E-mail: meri.sargsyan@isec.am

---

The tasks and functions of the Scientific Secretary are as follows:


Prepares and ensures the organization of the meetings of the Scientific Council of the ISEC of the National Academy of Sciences of the republic of Armenia, prepares reports on the activities of the Scientific Council of the ISEC.

Prepares and provides the activities of the professional councils for the defense of candidate-doctoral dissertations, assists the scientific secretaries of the professional council in organizing the defenses of the dissertations.

Organizes consultation for applicants for degrees or academic degrees, and maintains official correspondence in this field.

Establishes contacts, and cooperates with relevant state structures, partner universities, and relevant departments of scientific organizations.

Participates in the development and planning of scientific research projects and coordinates the implementation of research, research and publishing activities in the structural subdivisions of the ISEC.

Provides proposals for organizing conferences, consultations, seminars, debates, publishing scientific and educational materials.

Works to provide the necessary scientific-methodological, logistical-information support to the teaching staff of ISEC, takes measures to increase the efficiency of staff management.

Coordinates the work defined by the ISEC research strategy.