Department of Linguistics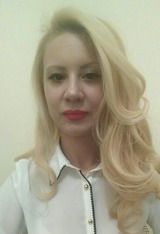 Head of Department
Mary Arthur Sargsyan,
PhD in Philological Sciences

The Department of Linguistics in the ISEC NAS RA was established in 2018. The establishment of the Department was due to the need to prepare qualified linguists in different fields of public life and at different levels of the education system.

---
Department objectives:


To prepare highly qualified Masters in the field of "General and Armenian Linguistics", to develop modern methods of personnel training, to carry out scientific, educational and methodical research in the field of linguistics, to promote international scientific-educational cooperation in the professional field. The goal of the educational program in "General and Armenian Linguistics" is to train specialists in accordance with the requirements of the time, which requires them to have not only theoretical knowledge, but also be able to apply their knowledge in practice. The program covers two main directions: the original linguistic (general, typological, comparative, applied) and language manifestation (contemporary literary bifurcate Armenian, Middle Armenian, Grabar (Ancient Armenian), Dialectology.

The Department employs highly qualified specialists in the field of education and science. The program includes various linguistic subjects covering different areas of linguistics and the latest achievements of science, using new methods and foreign experience. The students have the opportunity to work independently in "theoretical" and "applied" fields, also to do research in academic, educational, cultural and publishing fields.

The program provides students with additional professional competences and skills such as doing scientific, educational and methodological research in the field of linguistics, editing scientific and fiction texts, preparing Grabar, Western Armenian and Eastern Armenian original texts for publication.

The graduates of the program have the opportunity to continue their education in postgraduate studies in General and Comparative Linguistics with a specialization in Armenian language.
---
Specialization: Linguistics

---
Research works


In the last five years, the academic staff of the Department has published about twenty scientific and educational-methodological works and about one hundred and fifty scientific articles. The Head of the Department, Mary Sargsyan is a member of the Scientific Council of the Institute of Language of the NAS RA. Since 2014 Ms. Sargsyan is an Executive Secretary of the «Language and Linguistics» scientific journal of the NAS RA Institute of Language. The journal is included in the list of «periodical publications acceptable for the publication of the dissertation main results and provisions», approved by the RA Supreme Certifying Committee (SCC).
Since 2017 Mary Sargsyan is also a member of the International Ecolinguistics Association.
Professors of the Department actively participate in various national and international conferences, are in close network with foreign reserachers. They regularly present their research results to the worl-wide scientific community, actively participate in the process of identifying and developing linguistic-political issues in the country. The faculty of the Department is the beneficiary of scientific, educational, local and international grant programs. The Department has developed necessary mechanisms for involving students in the research and organizational work of the Department.
---
The Faculty


| | |
| --- | --- |
| Mary Sargsyan | PhD in Philological Sciences, corresponding member of NAS RA |
| Victor Katvalyan | Doctor of Philological Sciences, Professor |
| Vazgen Hambardzumyan | Doctor of Philological Sciences, Professor |
| Tatul Asoyan | Doctor of Philological Sciences, Professor |
| Gayane Mkhitaryan | PhD in Philological Sciences, Associate Professor |
| Valentin Khachatryan | PhD in Philological Sciences, Associate Professor |
| Narine Vardanyan | PhD in Philological Sciences, Associate Professor |
| Lusine Ghamoyan | PhD in Philological Sciences |
| Khachik Harutyunyan | PhD in Philological Sciences |
| Vera Adamyan | PhD in Philological Sciences |
| Sona Miqayelyan | PhD in Philological Sciences |
| Frida Hakobyan | PhD in Philological Sciences |
---
Phone: (+374 10) 565337
E-mail: linguistics@isec.am