Department of Jurisprudence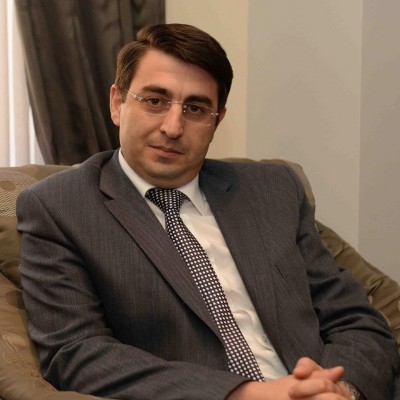 Head of Department
Simon Albert Babayan
PhD in Juridical Sciences

The Department of Jurisprudence of the International Scientific-Educational Center of the National Academy of Sciences of the Republic of Armenia (ISEC NAS RA) was founded in 2005 and it is still successfully operating till today.
The Department of Jurisprudence of ISEC NAS RA implements a Master Degree Course in the following specializations - Constitutional Law, Theory of State and Law, Civil Law and Lawsuit by replenishing continuously the RA State and Judicial Systems with new graduates. The Department also promotes research-oriented specialists contributing to the transition from education to science.
The Department of Jurisprudence of ISEC NAS RA has recruited highly qualified academic staff. The faculty of the Department is involved in various areas of the judicial system of our country. Professors along with theoretical knowledge, also transfer their law enforcement skills to Master students introducing the judicial practice. Today the Department holds a unique position and stands high among the existing educational institutions contributing to the development of jurisprudence.

---
Department Objectives:

To prepare highly qualified Master degree specialists.
To work out modern methods for the preparation of specialists.
To do academic and scientific research.To contribute to the international scientific-educational cooperation in the area of jurisprudence.
To improve the educational content.
To publish course books, study handbooks and guides.

---
Specialization - Jurisprudence (legal and civil law specializations), Civil Law and Procedure

---
Research Works

Over the past 5 years the Faculty has published 4 scholarly monographs and 6 learning and teaching aids. Only in 2013-2014 the faculty published around 30 scholarly articles, 3 monographs, 3 study handbooks.
The Department Head, Simon Babayan, at the same time heads the RA Law School, which provides the Department with ample cooperation opportunities.
During its existence since 2005 till now the Department's employees have defended a number of PhD dissertations. The Faculty actively participates in various international conferences acquainting the wide academic community with the research results carried out by them which they further apply as a practical matter.

---
The Faculty


| | |
| --- | --- |
| Simon Babayan | PhD in Juridical Sciences |
| Ashot Khachatryan | Doctor of Juridical Sciences |
| Armen Asatryan | PhD in Juridical Sciences |
| Nazeli Soukiasyan | PhD in Juridical Sciences |
| Narek Gabrielyan | PhD in Juridical Sciences |
| Garoush Davtyan | PhD in Juridical Sciences |
| Mekhak Gevorgyan | PhD in Juridical Sciences |
| Artyom Sedrakyan | PhD in Juridical Sciences |
| Hrachya Palyan | PhD in Juridical Sciences |
| Lilit Ghazanchyan | PhD in Juridical Sciences |
| Bagrat Ghazinyan | PhD in Juridical Sciences |
| Tigran Kocharyan | Doctor of Political Sciences |
| Arman Hakobyan | PhD in Economics |
| Atom Mkhitaryan | PhD in Physical and Mathematical Sciences |
| Lilit Kharatyan | Lawyer (degree supplicant) |
| Karen Poladyan | Lawyer (degree supplicant) |
| Sedrak Sedrakyan | Lawyer |
---
---
Tel: (+374 60) 623597

E-mail: simon.babayan@isec.am

---
Gallery