Department of Pedagogy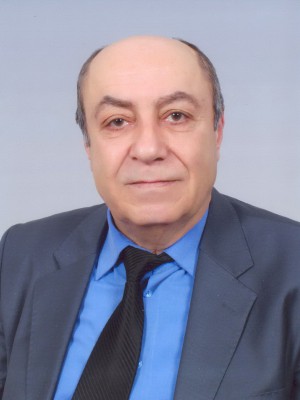 Head of the Department
Hayk Hmayak Petrosyan
Doctor of Education, Professor


The Department of "Pedagogy" of the International Scientific-Educational Center NAS RA was founded in 2009. The establishment of the Department proceeded from the need to prepare specialists with Master Degree in education capable to do research in education and sociology at different educational levels and aspects of social life.
---
Department Objectives
to train specialists with a Master's degree in "Social Pedagogy"

to develop and introduce educational programs and modern teaching technologies for training relevant specialists

to do education research

to promote international cooperation in education and research

to modernize educational content

to develop, edit and publish articles course books, manuals and guidebooks
The Faculty of the Department consists of highly qualified professionals who deliver classes in the field of education, science and social fields. Professional workshops and seminars, also career enhancement trainings are regularly organized in the Department.
---
Specialization - Pedagogy and Sociology, Education management
---
Research Works

Over the last 5 years the faculty of the Department has published 1 scholarly monograph, 4 educational manuals, 10 methodological works and 18 research articles.

Some of the students' scientific articles have been published in scientific journals and edited volumes of Saint Petersburg.

The faculty of the Department actively participates in different national, regional and international conferences, seminars, and presents their research results and practical applications to the large academic community.

The main scientific topic of the Department is "Current Issues of Social Pedagogy".
---
The Faculty

| | |
| --- | --- |
| Hayk Petrosyan | Doctor of Education, Professor |
| Armen Sahakyan | Doctor of Sociology Professor |
| Vahan Meliksetyan | PhD in Education |
| Laura Meliqyan | PhD in Education, associate professor |
| Narine Vardanyan | PhD in Philology |
| Karine Papikyan | PhD in Education |
| Gayane Yeganyan | PhD in Education |
| Haykuhi Gevorgyan | PhD in Education |
| Naira Hakobyan | Doctor of Sciences in Psychology, Professor |
| Atom Mkhitaryan | PhD, Associate professor |
| Astghik Avetisyan | PhD, Associate professor |
---
Tel: (+374 60) 623520 (358)

E-mail: hahapet@rambler.ru

---