ISEC NAS RA and RA Cadastre Committee sign a Memorandum of Understanding (MoU)
March 29, 2021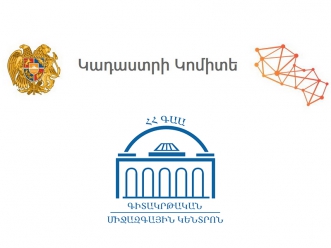 Cadastre Committee of the Republic of Armenia and International Scientific-Educational Center of the RA National Academy of Sciences have met to sign a Memorandum of Understanding. The MoU defines the frame for future cooperation providing a new opportunity for ISEC students for professional development and training in the Committee

In accordance with the current Memorandum and with the RA legislation, the parties will take the following measures:


Committee


Carries out the process of interns' training and professionl upskilling

Organizes practical classes in accordance with the curriculum together with the Committee staff (civil servants, other specialists) and lecturers from ISEC Departments

Organizes seminars, courses and other discussions

Ensures the participation of the Committee staff in the ISEC Master's thesis implementation process

ISEC


Supports the organization of student internships and training courses conducted by the Committee

Consults the Committee staff on the implementation of research and professional activities.

Assists the Committee in staffing the system with young specialists in the manner prescribed by law.