21 Mar
Announcement
March 21, 2019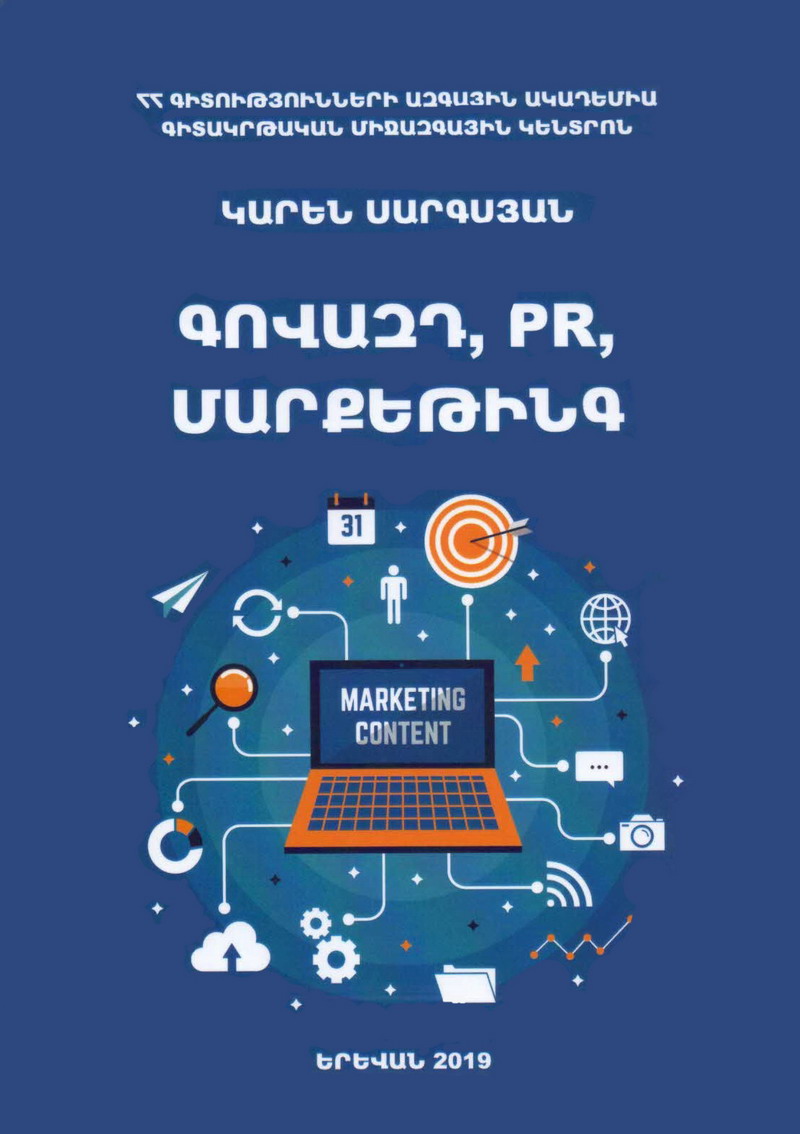 Тhe scientific-methodological handbook on "Advertising, PR, Marketing" by the Head of the Department "Economics and Management" of the International Scientific Educational Center of NAS RA, Candidate of Economic Sciences, Associate Professor Karen Sargsyan was published.


The "Advertising, PR, Marketing" scientific-methodical manual gives a comprehensive insight about marketing tools. In the manual, the peculiarities of the organization of Advertising and Public Relations, PR organization in the marketing system, as well as the main ways of marketing promotion are presented.
The manual is intended for professionals, students, and anyone interested in marketing, advertising, and public relations.