21 Mar
Announcement
March 21, 2023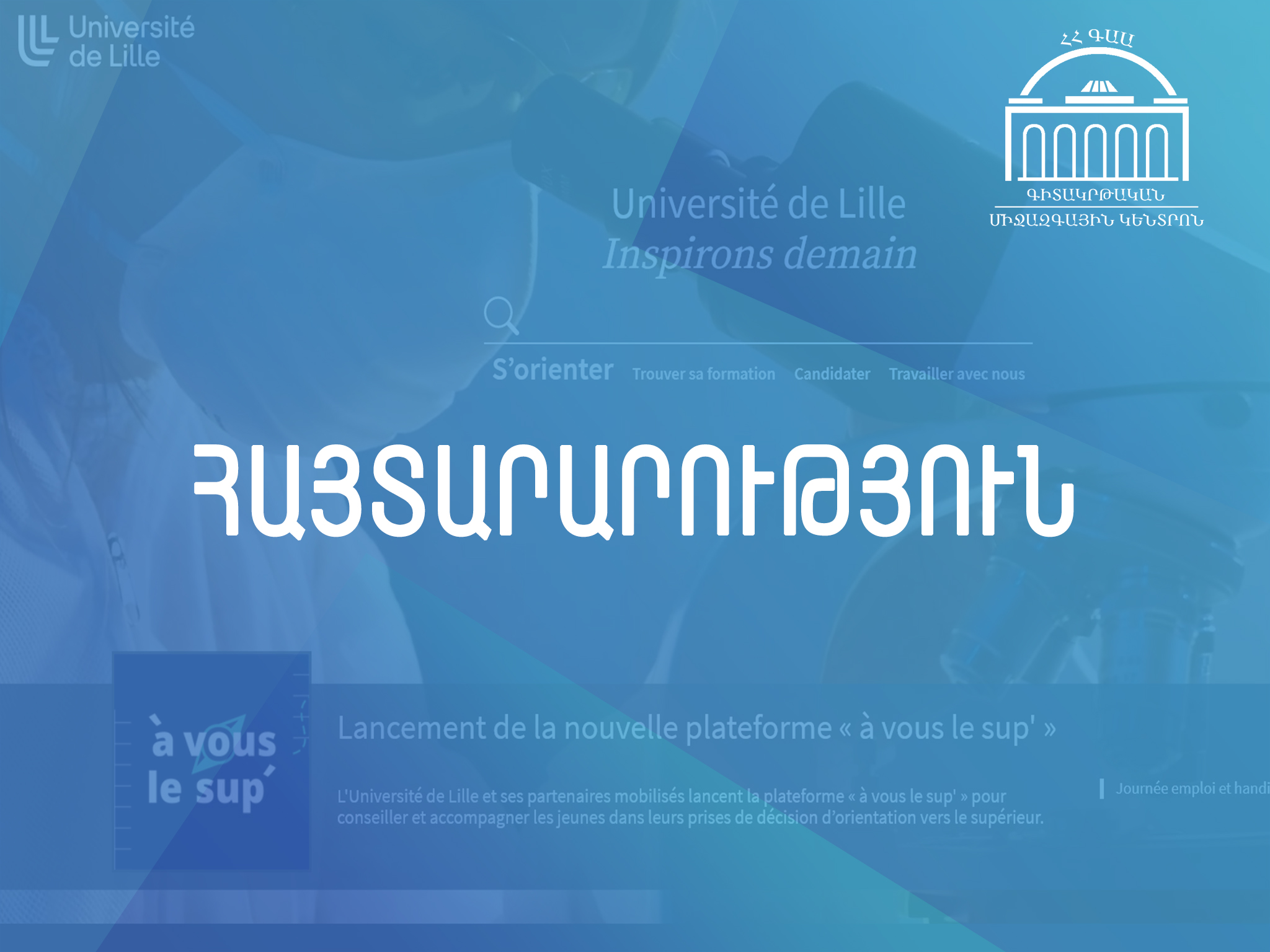 In the frames of the Erasmus + International Credit Mobility Project, the first-year students of the «Geology» Department of ISEC NAS RA have the opportunity to study the first semester of the 2023-2024 academic year at Lille University.

Eligibility criteria:




Being a first-year student of ISEC NAS RA "Geology" Department

English language knowledge - CEFR B2 level
For the participation in the first stage of the selection, it is necessary by April 3, 2023 to submit the following documents (as one pdf doc.) to the following e-mails: arusyak.harutyunyan@isec.am and lilit.sargsyan@isec.am
The successful candidates having passed the documentation stage will be asked for an interview.

*In case of non-availability of an English Language certificate, the interview will be held in English.

Language of instruction at Lille University is English.

The successful candidate will be provided a monthly living allowance of 850 Euros and 530 Euros for travel expenses.

Lille University official website: https://www.univ-lille.fr/etudes/decouvrir-loffre-de-formation/

Catalogue of courses taught in English: https://international.univ-lille.fr

For further enquiries, please, contact the Foreign Affairs Department of ISEC NAS RA at 060-62-35-98.