ISEC NAS RA has signed a contract with AMADEUS company
June 12, 2014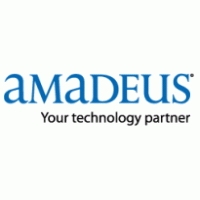 The International Scientific-Educational Centre of NAS RA at the start of 2014 signed a contract with AMADEUS organization founded in 1987 which is internationally recognized in the field of traveling. Its headquarters is located in Madrid, Spain and the processing center – in Erding, Germany. The company has five regional centers all over the world with more than 8900 employees.
The system provides airline- ticket, hotel- room, car renting booking.
AMADEUS affords access to information about 104 000 travel agencies, 36 000 different airline ticket booking and sales systems, as well as to get 95 % information about the number of seats available on flights around the world.
The Scientific-Educational center has signed a contract on cooperation with the center of AMADEUS in Russia thanks to which the students of the Department of Tourism Management have an access to AMADEUS system to work according to their program. The Centre's staff-members and Doctors Armen Sargsyan, Zaruhi Hairyan and also Gohar Poghosyan, Nelly Minasyan participated in the requalification training course and accordingly received certificates to work with AMADEUS program.