Department of Political Science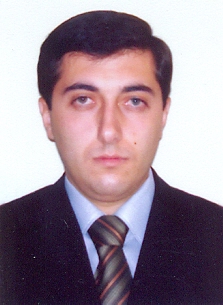 Head of the Department
Tigran Tonik Kocharyan
Doctor of Political Sciences

The Department of Political Sciences of the International Scientific and Educational Center of the National Academy of the Republic of Armenia was founded in 2004. The establishment of the department was conditioned by the ongoing geopolitical realities with various developments shaped around the RA modern history period which are still in progress, requiring knowledgeable and skilled professionals in the political life of the country and ensuring undertaking of further staff preparation according to existing standards.

---
Department Objectives:

To prepare MA degree specialists with the specialization of "Political Sciences" armed with knowledge meeting the geopolitical requirements;
To develop the theoretical and practical skills and competences of Master degree students according to certain issues;
To develop strategic plans promoting the development of Political Science finding the ways for their implementation through the organization of joint activities with other prestigious scientific and educational institutions and distinguished specialists;
To undertake research activities promoting the improvement of professional educational processes.
Taking into account the interdisciplinary nature of the specialty, highly qualified specialists in Political Sciences, History, Jurisprudence, Sociology, Psychology, and Economics are involved in the scientific and educational activities of the department.
---
Specialization – political institutions and processes, history and theory of Political Sciences.

---
Research

Over the past 5 years (2010-2015) the faculty of the department has published more than 80 research works. In 2014-2015 45 research articles, 1 research report, 1 study handbook, 2 monographs were published by the faculty of the department.

---
The Faculty

| | |
| --- | --- |
| Tigran Kocharyan | Doctor of Political Sciences, Associate professor |
| Alexandr Manasyan | Doctor of Philosophical Sciences, Professor |
| Manuk Haroutyumyan | Doctor of Philosophical Sciences, |
| Armen Hovsepyan | PhD in Historical Sciences, Associate professor |
| Gayane Haroutyunyan | PhD in Psychological Sciences, Associate professor |
| Sasoun Saribekyan | PhD in Geographical Sciences, Associate professor |
| Koryun Torosyan | PhD in Economic Sciences, Associate professor |
| Lilit Poghosyan | PhD in Historical Sciences, Associate professor |
| Arusyak Alexanyn | PhD in Political Sciences |
| Emil Ordukhanyan | PhD in Political Sciences |
| Haik Sukiasyan | PhD in Political Sciences |
| Gourgen Simonyan | PhD in Political Sciences |
| Armen Asatryan | PhD in Jurisprudence |
| Angelina Gasparyan | PhD in Philological Sciences |
| Artur Avagyan | PhD in Political Sciences |
| Aren Sargsyan | PhD in Political Sciences |
| Sergey Bagratyan | PhD in Economics |
| Anahit Ghukasyan | Philologist, lecturer |
| Christine Hovhannisyan | Coordinator of the department of Political Studies |
---
Tel: (+374 10) 524812

E-mail: tigran-qocharyan@mail.ru