Department of Armenian Language and Literature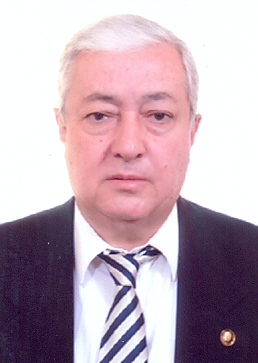 Head of the Department
Avik Vigen Sahakyan
Doctor of Philological Sciences, Professor

The Department «Armenian Language and Literature» of the Scientific-Educational Center of the National Academy of Sciences of the Republic of Armenia was founded in 2012.
The establishment of the Department proceeded from the need to prepare highly qualified specialists in various areas of social life and that of different levels of the education system.



---
Department Objectives:

To prepare Master degree specialists in the field «Armenian Language and Literature»
To develop and introduce academic programs in the above-stated specialization
To conduct research
To contribute to the international scientific and educational cooperation in the professional area
To develop and publish textbooks, instructional handbooks and guides
The teaching process is delivered by the highly qualified specialists in the areas of education, science and social sciences.

---
Specialization - Philology

---
Research Activities

Over the past 4 years the Faculty has published 2 scholarly monographs and a great number of research articles. The Department professors actively participate in various national, regional and international conferences, workshops by introducing the scientific community the research results which they further apply in practice.
The leading scientific topic of the Department is as follows: «The Armenian Language Preservation, Dissemination and Development».

---
The Faculty


| | |
| --- | --- |
| Avik Isahakyan | Doctor of Philological Sciences, Professor |
| Zaven Avetisyan | Doctor of Philological Sciences, Professor |
| Vladimir Kirakosyan | Doctor of Philological Sciences, Professor |
| Zaruhi Hayryan | PhD in Philological Sciences, Associate Professor |
| Nver Sargsyan | PhD in Philological Sciences, Associate Professor |
| Siranush Margaryan | PhD in Philological Sciences, Associate Professor |
| Arkmenik Nikoghosyan | PhD in Philological Sciences |
| Narine Vardanyan | PhD in Philological Sciences |
| Hrachya Saribekyan | PhD in Philological Sciences, |
| Tigran Sirunyan | PhD in Philological Sciences, |
| Christine Hovhannisyan | Philologist, lecturer |
| Hasmik Adamyan | Philologist, lecturer |
| Ruzanna Kerobyan | Engineer system-technician |
---
Tel: (+374 10) 524812

E-mail: litinst@mail.ru